Appalachian Stove Shopping Guide – Appalachian Stoves Reviews
Appalachian Stove are stove manufacturers of high quality wood burning and gas stoves that have been in business since 1976. They don't sell directly to the public so if you find that you like Appalachian stoves then you have to locate a dealer at fireplace stores on an online retailer.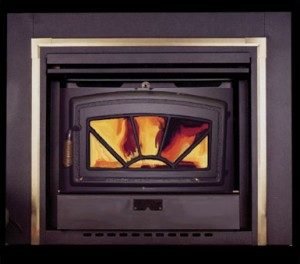 Appalachian Wood Burning Stoves
Appalachian Stove claims to have made the first space saving zero clearance fireplaces that homeowners tend to love because of how much open a room can be with one of these stoves in them. The Gemini XL was the first to do this, as Appalachian Stoves say. Whether it was or it wasn't, this wood burning stove is spectacular with a heating capacity of up to 15 long hours burning hardwood, a blower that is mounted in the front for moving hot air around your home, an air wash glass door and easy access ash pan from this Appalachian stove. If you really want to make this wood burning stove look great, try the gold plate option!
Other Products From Appalachian Stove
Besides these wood burning stoves that Appalachian stoves are popular for, they also make many other popular products. These include, gas fireplaces, gas stoves, gas logs and fireplace mantels all from Appalachian Stove.