Vanguard Fireplaces Shopping Guide – Vanguard Fireplace Reviews
Vanguard Fireplaces combine the three best things that you would want out of your fireplaces – comfort, beauty and savings! These three things make it an easy choice to pick a Vanguard fireplace for your home.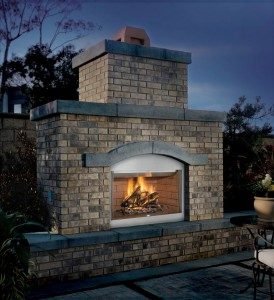 Vanguard fireplaces, inserts and wood burning stoves products give their users everything you need out of any home heating option – unmatched comfort, stylish beauty and energy savings because these fireplaces and stoves are energy efficient. No matter what your floor plan, space or cost requirements, Vanguard Fireplaces has a product for you. You can't purchase directly from these fireplaces manufacturers, but you can find Vanguard fireplaces at online stores or physical fireplace stores locations.
Vanguard Fireplaces – Vanguard Stoves
Vanguard Fireplaces has one of the biggest product lines when it comes to wood burning stoves and gas stoves in the industry. These are all relatively cheap compared to other fireplaces and stove manufacturers, without sacrificing any performance or style. Vanguard fireplaces are offered with an endless possibility of options and fireplace accessories that allow you to create the look you desire and match your home decor, and venting styles such as direct vent gas stoves, ventless and b vent stoves. The 45 degree slant back fireboxes deign allows the versatility of many horizontal or vertical venting options. Standard fireplaces are available in heater created millivolt or electronic ignition models.