Why Should You Buy Vaillant Ecotec?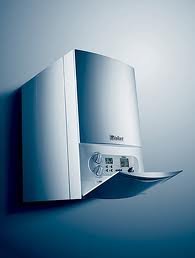 There are a lot of reasons why you should buy the Vaillant Ecotec. Condenser boilers like Vaillant Ecotech uses more fuel that are economically with a high performance stainless steel heat exchanger capturing otherwise wasted heat.
Each unit of Vaillant Ecotech features an easy to use and advanced diagnostic display, which is combined with a single electronic circuit board that simplifies commissioning, servicing and operation. Best in class emissions within European standards are achieved with a fully modulating low NOx burner that automatically matches heat output to demand. Vaillant Ecotec is fully compatible with Vaillant's range of intelligent eBUS controls and with flue lengths up to 21m which is capable of covering most applications.
Features and Benefits
Here are the features and benefits of Vaillant Ecotech.
1. It has a high-performance circular stainless steel heat exchanger and boiler tube that allows more heat to be extracted by recapturing otherwise wasted heat.
2. Vaillant Ecotec is supplied with an internal condensate trap whilst the larger 65kW model has an external siphon discharge trap.
3. It is an integral means of removing air from the boiler. The 46kW and 65kW models benefit from a comprehensive air separator designed to effectively remove air and also small dirt particles from the boiler which can be easily removed for cleaning.
4. It features an 8m head pump matched to give correct flow of water through the boiler. This is very quiet in operation and low electrical consumption. Therefore, you can save more energy.
5. Vaillant Ecotech provides a comprehensive status and diagnostic display that aids in commissioning and servicing. It also shows boiler status.
6. It has a 1 1/4″ internal female BSP flow and return plus a 1″ gas valve and 19mm condensate connections
7. It gives a full range of 80/125mm concentric flue accessories including stainless steel facade system. The intelligent controls including weather compensators, multi boiler management system and zone expansion modules.