Security Fireplaces Shopping Guide – Security Fireplace Reviews
Security Fireplaces offers 4 different wood burning fireplaces series to reach just about every type of customers needs. Security Fireplace has done a lot of market research to determine exactly what the customer wants, and then manufactures their Security Fireplaces right to their needs. Security Fireplaces are very high quality, high performance products, and efficient as well as some of the more environmentally friendly products on the maket.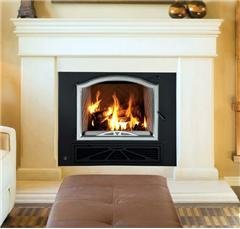 Security Fireplaces High Efficiency Tax Credit Fireplaces Series
Security Fireplace offers an extensive line of high efficiency tax credit wood fireplaces which are EPA certified, approved and recommended. This line is the complete fireplace package when it comes to sleek styles, energy efficiency, high performance and low price!
Security Fireplaces Decorative Series
If your are looking for decorative fireplaces, you should check out the Security Fireplace decorative series. These wood burning fireplaces are more contemporary modern fireplaces designs with an emphasis on style and beautiful full width views of the fire. These Security Fireplaces are sure to brighten up any room, and bring your house to life. Put one of these decorative fireplaces in your room and watch everybody go crazy over it during your next social gathering.
Security Fireplace Builder Series
Security Fireplaces also offers a builder series which specializes in wood burning fireplaces for builders and contractors, making Security Fireplaces a favorite among the trades. These are more permanent fixtures for remodels, or when building a house.
Security Fireplace Chimneys
Security Fireplaces industrial and commercial line of chimneys features four highly engineered chimneys for factories, schools, institutional, and a variety of commercial applications. And since Security Fireplace chimneys understands the power of precision, their custom-designed program provides the state-of-the-art assistance required to meet the exacting standards of architects and engineers by Security Fireplaces.