RSF Fireplace Shopping Guide – RSF Fireplaces Reviews
RSF Fireplace is a subsidiary company of the Industrial Chimney Company (ICC) which was founded in 1991 by a group of partners with experience in the chimney and fireplaces industry.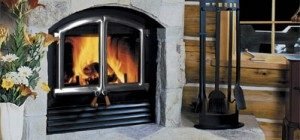 RSF Fireplaces combined experience led RSF Fireplace to believe that the needs of their customers who live in the house where their chimneys and RSF fireplaces are located, are served best when products are sold by retailers who know about chimneys and fireplaces. Specialty dealers understand the unique nature of our industry and are qualified to provide both technical support and installation. One of the cornerstones of the RSF Fireplace business is the conviction that the dealers are their biggest partners in delivering the highest quality, safest fireplaces systems available.
What this basically means is that RSF Fireplaces are one of the few fireplaces manufacturers who don't just want to deal with any old fireplace dealer or fireplace stores who just wants to sell a bunch of different products from different companies. RSF Fireplace would rather deal with companies who specialize in their products, so they can correctly answer any questions to ensure the safety of their customers, and direct customers to the best RSF fireplace for them.
RSF Fireplaces
RSF Fireplace Products
RSF Fireplaces manufactures gas fireplaces and wood burning fireplaces that offer maximum performance and heating capabilities with very elegant stylish designs. Of the fireplaces that they offer, some of our favorite models are their see thru fireplaces, which give a great view of the fireplace from anywhere you are in the room thanks to RSF Fireplace.