Napoleon Fireplaces Shopping Guide – Napoleon Fireplace Reviews
Napoleon Fireplaces is one of the best names when it comes to fireplaces and anything related to fireplaces. Napoleon Fireplaces has hands down the best products at the best price, which is why they are some of the best selling wood burning stoves, accessories and fireplaces inserts in the world.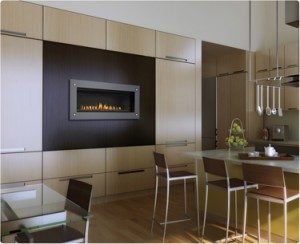 Napoleon Fireplace carves the way when it comes to new designs and innovative products. Their products tend to exceed their competitors when it comes to quality, and price too. Homeowners can fall asleep feeling good knowing that they have a great Napoleon Fireplace in their home.
The Napoleon Fireplace company began in 1976 as a steel fabrication business of steel railings in Ontario Canada. The company then began making cast iron fireplaces with two door designs in a very small factory. Even back then the products were good and respected. They then went on in 1981 to make the first single glass door with Pyroceram high temperature ceramic glass which had not yet been done in the industry. This was the first of many milestones for Napoleon Fireplaces and over the next few years, the demand for Napoleon Fireplaces grew beyond Ontario's borders to the rest of Canada and into the United States.
Now Napoleon Fireplaces sells these fireplace products as well as gourmet grills for outdoor cooking.
Napoleon Fireplaces Products
Napoleon Fireplaces has some of the best stoves you can buy which is why they are so popular and award winning. Napoleon Fireplaces manufactures wood burning stoves, gas stoves and cost cutting pellet stoves. All of these products are very energy efficient and many are EPA wood stoves that can get you a nice tax write off when you purchase one of these.
Napoleon Fireplaces also makes some really good fireplaces inserts that can transform your outdated existing fireplace that literally burns up money into a much more efficient modern model. Of these inserts that Napoleon Fireplaces manufacturers are gas, wood burning, pellet and gas logs inserts.
Napoleon Fireplaces also has a few other fireplaces accessories to make your Napoleon Fireplaces even better.