Mendota Fireplace Shopping Guide – Mendota Fireplaces Reviews
Mendota Fireplace specializes in luxury fireplaces with high performance and decorative fireplace designs that are energy efficient. With these Mendota Fireplaces comes higher prices because these are luxury items, so if you take a liking to these luxury Mendota Fireplace products be ready to pay a little more to get a very high quality product.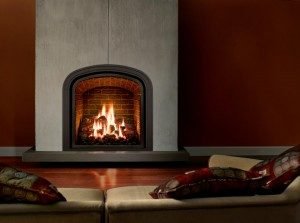 Mendota Fireplace gas fireplaces, fireplaces inserts and gas stoves are easy to use, provide a lot of heat and great customer satisfaction to those who buy these quality Mendota Fireplaces. Every Mendota Fireplace features high quality craftsmanship and gas technology ready for natural or propane gas, and quality engineering such as full-seam welding, heavy-gauge steel construction and the best hand assembly can promise their users that these Mendota fireplaces will last a lifetime in their home or backyard.
Mendota Fireplace Inserts
The most popular products from Mendota Fireplaces are most likely their fireplaces inserts. They feature two different series of fireplaces inserts with great big viewing areas so everybody in the room can enjoy a nice view of the fire even if they don't sit right in front of the gas fireplace. These inserts are very efficient, clean burning and can help transform your old traditional fireplace which burns up your money into a more modern and efficient model that will save you money. Check out these high efficiency tax credit inserts if you are in the market for one of these.
Other Products From Mendota Fireplaces
Mendota Fireplace also features a couple energy efficient gas stoves for your home, fireplace doors, and other fireplaces accessories from this company if you like Mendota Fireplace.