Masonry Fireplaces Shopping Guide – Masonry Fireplace Information
Masonry fireplaces can use many different materials such as cement, brick, stone or tile (tile for decoration). Many people like to use a contractor to make an elegant custom masonry fireplace, and others just purchase masonry fireplace kits or inserts for cheaper units with easier installation. Masonry fireplaces are a traditional way of building fireplaces worldwide, and even today this tradition is carried on.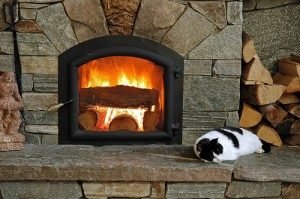 Advantages Of Masonry Fireplaces
Masonry Fireplace Benefits
The main advantage to masonry fireplaces is their ability to generate heat, which is usually their main function in a home or backyard. Many people also like the look of masonry fireplaces, as they have one of the best looks to them out of any home heating option. These models are usually used as wood burning fireplaces, but modern masonry fireplace models have the ability to use gas if that is your preference.
Cheaper Masonry Fireplaces – Modular Masonry Fireplace & Masonry Fireplace Kits
Many people don't like the cost of paying a contractor to add masonry fireplaces to their home. These models are usually costly long term options that are hard to install, and should not be attempted to be installed by yourself unless you really know what you are doing.
For those who wish to save money, but still really like the look of mortar, there are other options. Modular masonry fireplaces are very easy to install, and can be installed in no time at little cost to you. Then there are masonry fireplace kits which aren't as easy to install as the modular option, but much easier and cheaper than hiring a contractor to do the job for you.
These are some of the best looking fireplaces that you can buy. If you want a fireplace for to generate heat and make your home or backyard look great, consider getting masonry fireplaces.