Lennox Fireplaces Shopping Guide – Lennox Fireplace Reviews
Lennox Fireplaces has one of the biggest selections in the industry of fireplaces and wood stoves. One of the things that Lennox Fireplace really specializes in is their outdoor fireplaces, which are built very durable and can withstand the weather and elements so they last a lifetime in your backyard.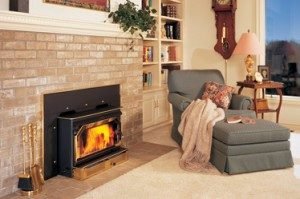 Lennox Fireplaces also is very good on energy efficiency. Many of their products, especially any of their fireplaces inserts are EPA certified tax credit fireplaces which can give you back a nice tax write off at the end of the tax year because you bought a product that's very energy efficient and clean burning from Lennox Fireplaces.
Lennox Fireplace Products
Lennox Fireplaces And A Whole Lot More
Lennox Fireplaces gas logs bring the best of both worlds from gas fireplaces and traditional wood burning fireplaces. Designed with exquisite realism and detail, they will add warmth and ambiance to your living space. When you look at one of these even up close and personal, you won't even be able to tell that they aren't real logs. That's Lennox Fireplaces quality for you.
Lennox Fireplace inserts are all priced great and a great option for those who would like to retrofit an old existing fireplace with something that is much more energy efficient and just plain flat out better! These Lennox Fireplaces inserts will fit into almost any traditional fireplace opening to instantly transform it into a warm and entertaining centerpiece which will always be a focal point of any social gathering.