Heat N Glo Fireplaces Shopping Guide – Heat N Glo Fireplace Reviews
Heat N Glo Fireplaces has been one of the most popular best selling fireplaces manufacturers and it seems that they just get more and more popular every year. Heat N Glo Fireplaces feature some of the best cutting edge modern contemporary modern fireplaces designs in the industry, so if that's what you're looking for a Heat N Glo Fireplace is for you.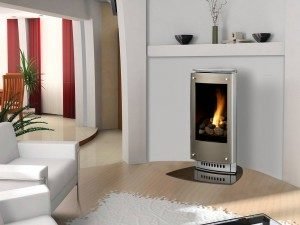 Heat N Glo Fireplaces was born back in a garage in 1975 by Ron and Dan Shimek. It all started as they were experimenting with engineering their own fireplaces designs, and they had no clue what would become of it. The company grew, and then in 1987 they created the first direct vent gas fireplaces, which totally changed the industry allowing consumers the ability to install a fireplace in just about any room of a home safely.
Heat N Glo Fireplaces now offers a complete line of gas, wood, and electric fireplaces, stoves and inserts, unique surrounds and some great fireplaces accessories all designed to meet every homeowners needs when it comes to comfort, beauty and elegance.
Heat N Glo Fireplace Products
Heat N Glo Fireplaces And More
Heat N Glo Fireplaces has a huge selection of fireplaces. To be honest, their selection is so big it is almost confusing and overwhelming! But this is a good problem to have, as they have many great gas, wood, electric and outdoor fireplaces that can cover a wide range of consumers price ranges and living situations.
Heat N Glo Fireplaces inserts line is nothing as big as their line of fireplaces, but they still carry some decently priced fireplace inserts. These are a great way of updating your outdated fireplace with something that is much more energy efficient and cleaner burning.
Heat N Glo Fireplace has 4 different models of stoves if you are in the market for one of these. Of these stoves we really like one called "Paloma" which is a gas stove with a modern contemporary stoves design which looks really sleek.
Heat N Glo Fireplace also has a couple other miscellaneous products such as firepits, gas logs and a couple fireplaces accessories by Heat N Glo Fireplaces.