Hearths Shopping Guide – Hearth Information
Hearths are fireplaces accessories that can be defined as an open recess in a wall at the base of a chimney where a fire can be built. Your hearths serve as a source for heat, entertainment and comfort.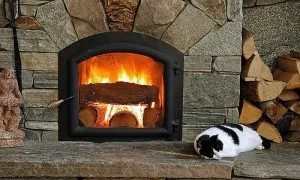 Historically, a hearth was a stone or brick lined fireplace oven that was mainly used for cooking food but also used for heating homes. Traditionally, hearths were the most important part of a home since they kept us fed and warm. In today's fireplaces, hearths are anything that is visible in a gas or wood burning fireplaces.
Hearths Design
Modern And Traditional Hearth Designs
Hearths can come in a wide variety of designs. More traditional hearths can be the cast iron fireplaces, masonry brick, stone or rock hearths designs.
More modern hearth designs can feature contemporary modern fireplaces, gas fireplaces, see thru models, a corner fireplace, penninsula models, electric fireplaces and zero clearance fireplaces.
When choosing the design of your home's hearths, you should always take into account the style and feel of your home. Try to design a hearth that will match this perfectly, or at least the room that your hearth is in. Making sure that you do this will ensure that your hearths don't stick out like a sore thumb.