Hearth Rugs Shopping Guide – Hearth Rug Information
Hearth rugs should do more than just look good and add to the overall design of your fireplaces and stoves, they should also be a safety feature as well.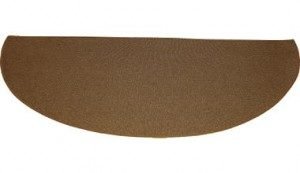 A hearth rug is a smaller rug that is right in front of your fireplaces. These fireplaces accessories are oftentimes, and should be treated with some kind of fire resistant chemical as an added safety feature for your fireplace. These should be added to any wood burning fireplaces and especially ones without fireplace doors because it is a common occurrence for these fireplaces to pop causing a sudden blast of hot sparks and coals which could cause a fire in your home.
Types Of Hearth Rugs
You can find hearth rugs in a variety of materials. The traits that any hearth rug should share regardless of the material is fire resistance and durability.
Fiberglass hearth rugs are very popular and can be purchased for $100 plus or minus. These are very fire resistant and good at resisting heat to at least 1,500 degrees making them some of the most fire resistant hearth rugs around.
Wool hearth rug products are also available. These kind of hearth rugs are generally cheaper than the fiberglass hearth rug products but not quite as fire and heat resistant.
Just like any fireplaces surrounds, you want your hearth rugs to match the style of your home and fireplaces decor. Find something that is good to look at, matching and most of all fire resistant!