What is Furnace Duct Work?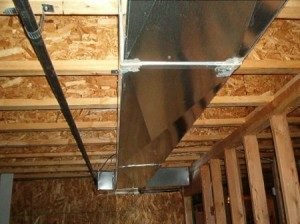 The furnace ductwork is a process done when installing or replacing a furnace in a home. Some people do their own furnace ducting while some hire professional service to do this job. At first, when you look at the task of replacing a furnace, you might already think that a professional should always do this. However, if you are running on a tight budget, you can learn how to do it on your own and save significant money for yourself.
You can find online guides that will help you perform furnace duct work on your own. There are even books that discuss on this topic that provide blow by blow detail about the right way to do furnace replacement. By reading this book, you will be able to learn about the basics of performing this manual household job on your own.
Basic Guide of Furnace Ducting
Here are a few guidelines on how to perform furnace replacement on your own along with furnace ductwork.
1. Purchase the new furnace and disconnect the old one at home
2. Obtain the flue pipes and keep the AS coils safe
3. Remove the actual furnace you have at home
4. Prepare the tools required to hook up the new furnace
5. Install the new furnace
6. Test the furnace at home for the very first time
7. Run the new furnace ductwork and choose the right air grill
These are the basic things that you should do when replacing the furnace at home along with the duct work. By learning on how to do these things, you will be able to save money on furnace service and you will have the knowledge to install your new furnace according to your decisions.
Videos
DIY Ductwork Installation