England's Stove Works Shopping Guide
Pellet Stoves,Wood Burning Stoves, Gas Stoves
Despite the name England's Stove Works are proudly made in the USA. England's Stove Works got their name from the owner, Bob England who became a stove manufacturers back in 1975 out of his backyard!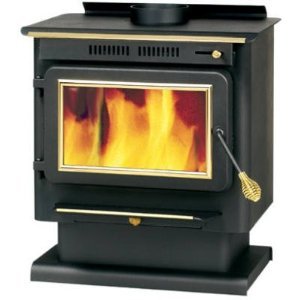 It didn't take very long for England's Stove Works to become popular, and within a couple years Bob had more than enough business to keep his boys busy with making his quality wood burning stoves. Today England's Stove Works has blown up into a much bigger business than when they used to build wood burning stoves in the backyard. They now employ salesmen, office staff, metal working craftsmen and even a fleet of truck drivers on its payroll. England's Stove Works is located along U.S. Route 29 in Monroe, VA, where they currently building another plant facility to keep up with increased demand of gas and pellet stoves.
England's Stove Works Products
England's Stove Works currently sells products under three different business names – Englander, Summers Heat, and TimberRidge and each company basically is a stove manufacturers of the exact same products.
England's Stove Works pellet stoves are all very energy efficient EPA certified stoves that qualify for up to a $1,500 tax credit. Each of these models is very effective in heating a room, but probably shouldn't be used as your primary source of heat for the house unless you live in a ver small home. These wood pellet stoves are pretty easy to operate compared to others in the industry, and feature very slick stylish designs that we here at Fireplaces and Wood Stoves NOW really enjoy.
Besides the pellet stoves that England's Stove Works offers they also make wood burning stoves, gas stoves and what they call "multi fuel stoves" which can essentially burn any kind of pellets inside these pellet stoves from England's Stove Works.