Electric Fireplaces Shopping Guide – Electric Fireplace Information
Electric fireplaces are fireplace units that can closely resemble traditional fireplaces but use electricity to produce the heat that warms you and your home. The electric fireplace can do a couple different things for your home – first they can heat your home using electrical currents, and second they can produce what looks like a burning flame that doesn't heat at all. So if you live in a really warm area and just want your fireplaces because you like the way they look without the associated heat, these electric fireplaces are perfect for you!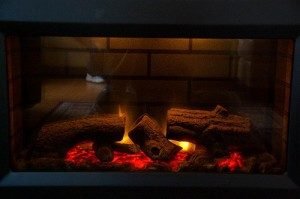 Electric Fireplaces Look Like They Have A Real Fire Inside,
Does An Electric Fireplace Actually Produce A Flame?
Electric fireplaces do not produce any flame at all, yet they create the effect of a fire very well. An electric fireplace does this by using reflections of lights that bounce off of mirrors to achieve this illusion. They have gotten so good at it that it is hard to tell an electric fireplace from wood burning fireplaces.
The Benefits Of Electric Fireplaces
Electric Fireplace Reviews
Electric fireplaces are very clean to use. They require very little maintenance, and virtually no cleaning because there is no ash associated with wood burning units. They are usually relatively cheap to buy, and cheap to install because they don't require any venting or chimneys so you can place them wherever you want. An electric fireplace doesn't emit pollution, or use trees or gas which makes them better from an environmentalists position.
If you are only looking to heat a certain area of your home, or certain room you will find that an electric fireplace is more effective at doing this. Sometimes a certain room in a home gets cooler than the rest, and requires heating when other rooms do not. These electric fireplaces give you the option of heating locally instead of heating your whole home.
Electric fireplaces can also come in a variety of models, such as standalone electric fireplace units and portable units which can be moved to wherever you need them. Electric fireplace inserts are available as well.
These electric units, while they don't produce the most heat out of any fireplace, can be very effective units for certain situations. If you only want to heat a certain room, or don't just want a fireplace for the looks then a good option for you are these electric fireplaces.