Dansons Stove Shopping Guide – Dansons Stoves Reviews
Dansons stove has only been in business for 9 years, but in the little time that they have been around the stove industry Dansons stoves have have made a large impact. In these last 6 years that Dansons stove has been around, they went from a business with only 3 employees, to a business of over 120 people that runs 24 hours a day / 7 days a week. And Dansons stoves can thank the need for more energy efficient stoves for this growth in their business.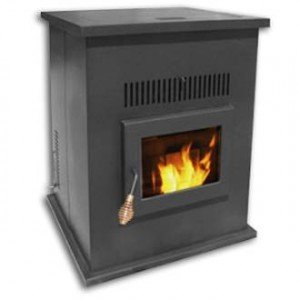 Dansons Stove
Dansons Stoves And Other Products
Dansons are stove manufacturers that is mainly known for producing many high quality pellet stoves that come in all kinds of different shapes and sizes. But besides these wood pellet and corn pellet stoves Dansons also makes outdoor barbecue grills, portable gas barbecues, grill carts, smokers and other products such as heating wood pellet fuel.
Wood Pellet Fuel
Dansons stoves pellet plant is part of a large sawmill operation that produces hundreds of tons of white wood fiber every day. With this kind of supply Dansons stoves are able to ship large quantity orders in a timely manner. Because Dansons controls their own fiber supply, they can offer a secure long term supply of high quality wood pellets.
Buying These Dansons Products
Unfortunately, Dansons stoves and other products are not sold factory direct. If you would like to find Dansons high quality pellet inserts or wood pellet burning stoves, you have to find one of their certified dealer. To find a certified dealer of Dansons stoves, go to Dansons dealer locator @ http://www.dansons.com/find-dealer.html