Different Type of Boiler Systems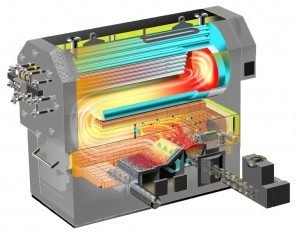 When choosing a heating boiler system for your home, here are few of the known boiler systems that can be very useful in providing heat indoors.
1. Conventional boiler system – this system uses a metal vessel to contain the fluid with a coiled metal in the middle where heat passes through. This system is not capable of providing hot water or steam directly onto a home without storing it first inside the system boiler.
2. Condenser Combi boiler system – this type of system has almost the same heating mechanism as the conventional boiler system. The only difference is that this system can provide continuous heat to a home because water can be fed continuously fed into the boiler system. This system is known to be the easiest one to install and it is also very reliable that many homes use it.
3. Combination storage boilers – if you add a storage vessel in the combination boiler system, it turns into a combination storage boiler. This system allows the owner to continuously feed into the home but it also gives them the choice to store heat in the vessels installed with the system. Thus, this system is more flexible that more people also improve their combi boilers with this one.
4. System boilers – this is an all-in-one system because all the essential components in heating are built into the boiler. In usual cases, the key components are installed outside of the boiler but this one allows easier maintenance since everything can be found inside the boiler system.
5. Back boilers – this type of boiler is also known as gasification wood boiler and can be powered using wood or gas. It is able of providing heat at home all year.